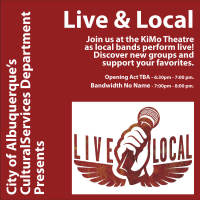 The City of Albuquerque Cultural Services Department Presents
Live and Local
6:30pm - 7pm Opening Act - Elijah Costales / 7:10pm - 8pm. Headliner - Higher Ground Bluegrass
KiMo Theatre, 423 Central Ave NW
Time: 6:30pm Day: Friday Doors: 6:00pm Ages: All Ages Price: $5
This Event Has Ended
 Opening ACT: Elijah Costales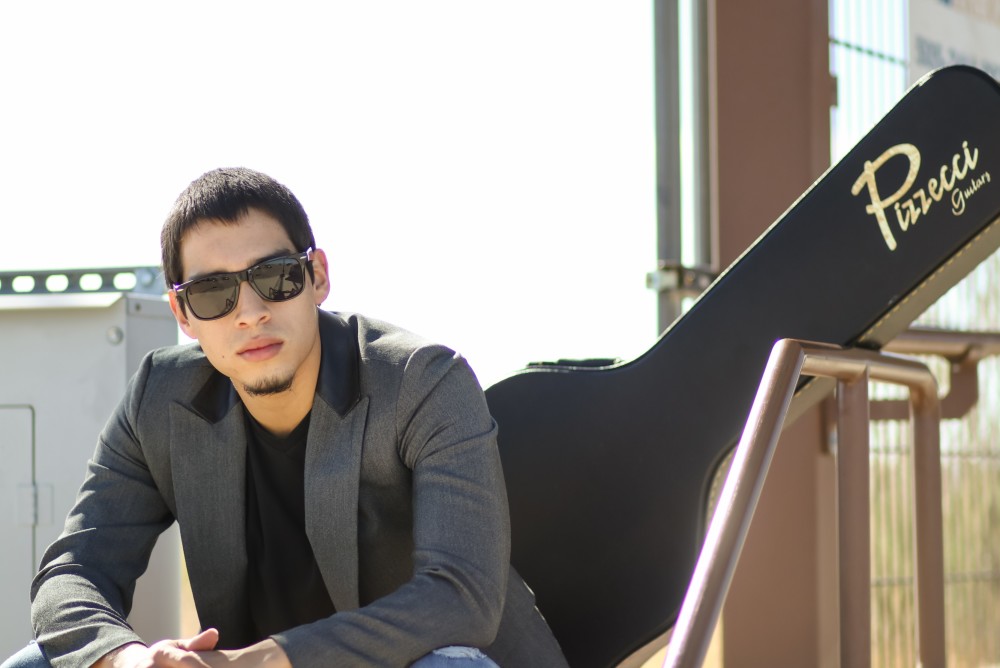 Headliner - Higher Ground Bluegrass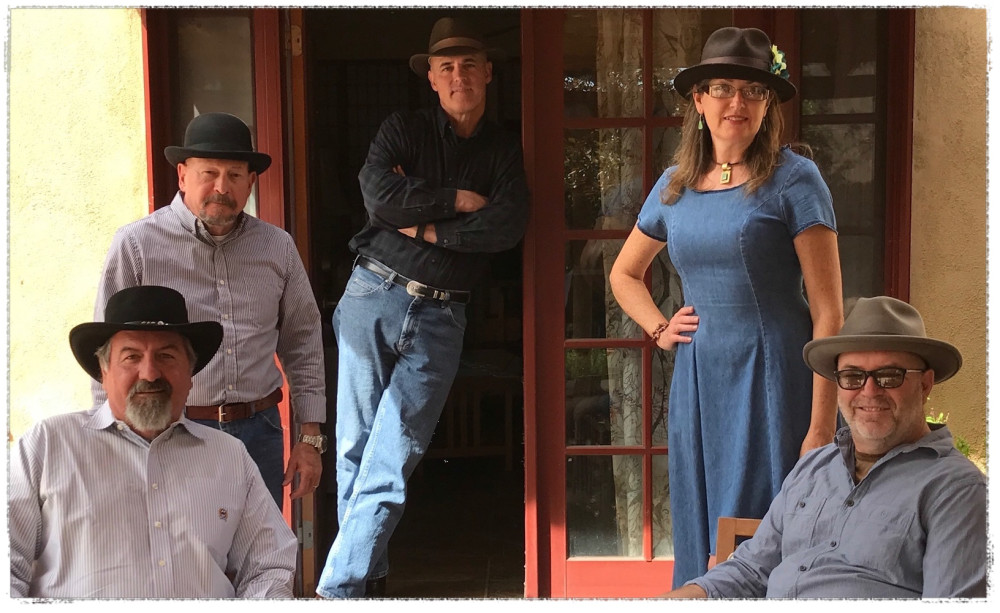 www.highergroundbluegrass.com
Higher Ground Bluegrass (HGB) has established itself as New Mexico's premier Bluegrass
band. Founded by "Duke" Weddington (Banjo, Guitar, Vocals) in 1998, 2018 marked their
20th anniversary as a musical ensemble which they celebrated with the release of their
album HGB20. Band members include Dave Devlin (mandolin, dobro), Fred Bolton (Guitar,
vocals), Pat Mahoney (Fiddle, Vocals), Laura Leach-Devlin (Bass, Vocals). Performing
original material penned by members of the group, the band also plays a variety of
traditional and contemporary selections. Their philosophy remains one of developing
dynamic arrangements of their original material, as well as lesser known songs, and
adding something new and unique to standard bluegrass tunes to make them their own.
With four members providing vocal contributions, the swapping of lead and harmonies
offers something new and appealing for each song in their repertoire. HGB has recorded
seven independent albums: Black and White – Faded and Torn (2001); People, Places,
Memories (2003); Miles and Miles (2008); Bluegrass Classics (2013); HGB V (2016); CLANN
(2017), HGB20 (2018 – 20th Anniversary Album). They have been the recipient of 3 New
Mexico Music Awards (2004, 2017, 2018) for their original music. HGB delivers a superb
blend of, and interpretation of, Bluegrass music with tight harmonies and tasteful
instrumentation. Come find out for yourself.
Join us at the KiMo Theatre for performances from some of Albuquerque's best local bands!
The City of Albuquerque is excited to present Live & Local, a new opportunity for musicians to perform and community members to enjoy great music.
Join us at the KiMo Theater as local bands perform live! Discover new groups and support you favorites.