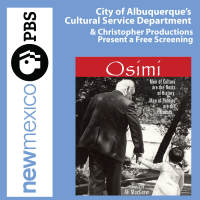 Christopher Productions, LLC Presents
Osimi - Narrated by Ali Macgraw
Free General Admission
KiMo Theatre, 423 Central Ave NW
Time: 7:30pm Day: Saturday Doors: 7:00pm Price: FREE
This Event Has Ended
Tickets available at the door.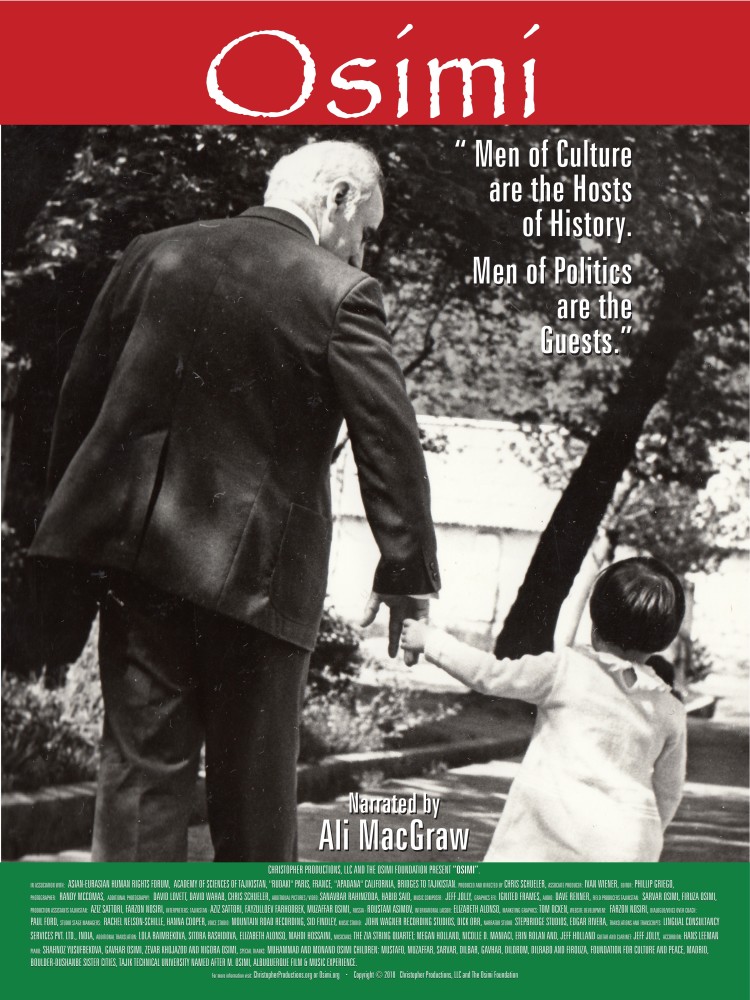 With our world in turmoil through ethnic, religious, cultural and philosophical differences, the message of Muhammad Osimi is crucially relevant.  "OSIMI" chronicles the historic career and life of a man called the "Nelson Mandela" of Central Asia. Narrated by Academy Award Nominee, Ali MacGraw, his story is about using culture (language, music, poetry and literature) as a tool to connect people ultimately lead to peace. His work to bolster science and education as the meeting point for all countries will help heal and change our world.  The concepts that he lived for, fought for, and ultimately for which he died, endure and grow through his family, friends and students.
An international audience will learn lessons crucial for today as they witness how one man changed the course of a country and won hearts and generations through his words and actions of care and love for his fellow man.  Through interviews with former colleagues, friends and family we hear the story of this remarkable man and his public service to Tajikistan, Central Asia and the world.
Images from throughout his life, gathered by family members and colleagues over decades, are coupled with video and interviews filmed in India, France, Russia, Spain the United States and his beloved Tajikistan.  Three years in the making, the film follows him from boyhood, through World War II, the Tajik civil war, his work with UNESCO and the worlds scientific leaders and ultimately to his death at the hands of assassins on his 50th wedding anniversary.