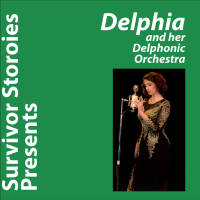 Survivor Stories Presents:
Delphia
and her Delphonic Orchestra
KIMO THEATRE, 423 CENTRAL AVE NW
Time: 7:30pm Day: Saturday Doors: 6:30pm Ages: All Ages Price: $28 - $42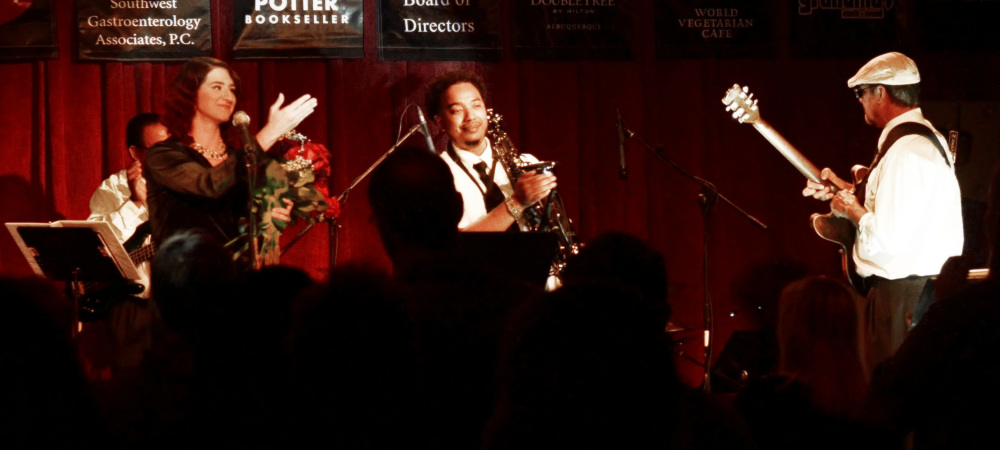 A flair for bringing intimacy on the grandest scale with a not-to-be-missed once-in-a-generation voice.
Delphia delivers relatable sentiments with her story of trauma and triumph, set to the soundtrack of her sixties inspired, yet fresh and modern songwriting. An infusion of infectious soul, piano-pop and blues
that will leave the listener emotionally invested.
"Volcanic! Adele-meets-Aretha" -Albuquerque Journal
"Wow! What a performance!" -CBS-TV
A career cut short from the trauma of a sexual assault, the story of the artist who ultimately became
Delphia   is   inspiring   and   remarkable.   As   a   teenager,   the   then-guitar-toting   singer/songwriter   had auditioned   for   the   likes   of   Quincy   Jones   and   Clive   Davis,   performed   a   monologue   in   Broadway's
'Chicago,' and was an AOL Breaker's competition semi-finalist. Before graduating high school, she had twenty song placements on ABC's 'All My Children,' winning her producer and music director a
Daytime Emmy. Five years later, her performances included CBGB in New York, South By Southwest in Austin, the Wildhorse Saloon in Nashville, and Citizen's Bank Park in Philadelphia. Melody Gardot
and Amos Lee were opening for her; she was opening for Leon Russel and Wishbone Ash. All that ended in a single night when an attack by a fan-stalker would cause the downward spiral of musical
silence fueled by overly-prescribed medications.
"In 2016 I sat down at a piano and sang about the encounter. That's when I actually worked through my pain" remarks Delphia about her transformation, "all of a sudden, I had a new voice, a new style, and a
new name. I was a completely new person, but more importantly, I was healing." Now she has caught the ear of four-time Grammy Award winning jazz producer Larry Klein [Herbie Hancock, Joni Mitchell, Melody Gardot] and is scheduled to record her first album under her new stage name this August.
December 29 line-up to include:
vocals and piano; Delphia
bass; Stephen Dewave Peace
drums; Tarell Martin
keyboard; Mikey Cunningham
saxophone; Horace Alexander Young
violin; Gabriela Fogo
viola; Luiz Carlos Barrionuevo
and more, to-be-announced soon!
------------------------------
Contact: Marc DeGiovanni, manager
marc.degiovanni@tokenterprises.com
cell: (505)795-5079
http://iamDelphia.com